News:

WEEKLY DANCE GUIDE 18 JUNE 2018
Monday
Venture down to the cavernous basement of Shoreditch Town Hall for the final week of These Rooms, an immersive retelling of a pivotal moment in Ireland's history from two of the country's most original companies: Anu and Coiscéim Dance Theatre. Casting a lens on the Easter Rising of 1916, and in particular the North King Street Massacre in which 15 civilian men were killed by British soldiers, These Rooms uses theatre, dance and visual art to tell two sides of the story. It forms part of 14-18 NOW, the UK's arts programme for the First World War centenary.
Tuesday
Surreal dance meets virtual reality in WHIST, which opens in the Lilian Baylis Studio at Sadler's Wells on Tuesday. After donning a VR headset, audiences are in control of their own narrative, with 76 possible ways to encounter a fictional family's fears and dreams. Inspired by Freud, WHIST is the brainchild of AOE, an exciting new company formed by Aoi Nakamura and Esteban Fourmi with a mission to create high-quality experiences not bound by a stage. Their previous experience includes work with Punchdrunk, an influence you can see here.
Wednesday
If you're in the mood for a West End musical and a fun fusion of dance styles, try Strictly Ballroom at the Piccadilly Theatre. This glitzy adaptation of the Baz Luhrmann film stars Jonny Labey (EastEnders) and Zizi Strallen (Mary Poppins, Follies) as the maverick dancing couple, singer Will Young in a new role created for this stage version, and an abundance of sequins and feathers. It's directed and choreographed by Drew McOnie (Jesus Christ Superstar, In The Heights).
Thursday
Known worldwide for their fierce technique, the acclaimed Dresden-based Semperoper Ballett makes its Sadler's Wells debut this week with a triple bill of works by William Forsythe. The programme includes the influential American choreographer's signature In the Middle, Somewhat Elevated, alongside Neue Suite, a series of pas de deux set to music by Bach, Berio and Handel, and the energetic Enemy in the Figure. A must-see for fans of contemporary ballet.
Friday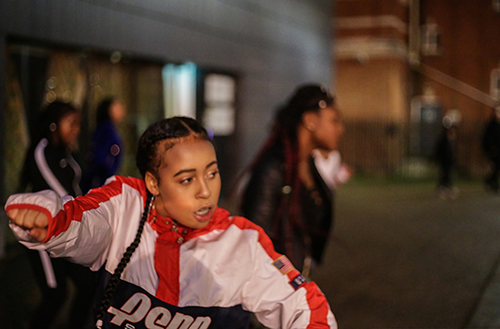 Part-gig, part-social and part dance-party, Session at Bernie Grant Arts Centre Courtyard in Tottenham brings together an extraordinary group of young performers for an outdoor performance celebrating community, youth and belonging. Presented as part of LIFT Festival, collaborators include Still House, Tottenham's Steppaz Performing Arts Academy and North London's Empire Sounds. Expect hip hop, contemporary folk and afrobeat influences.
Saturday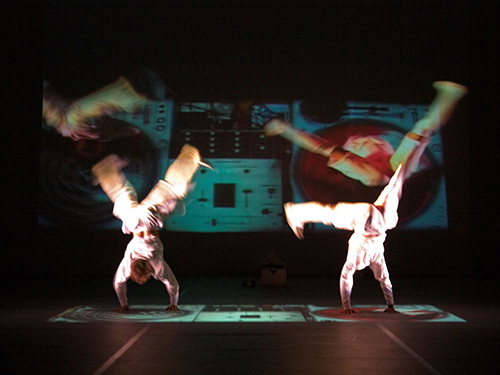 What is a duet? LIVEVIBE at The Place interrogates this question in Two's A Company, a mixed bill featuring work by Elinor Lewis with Nuria Legarda Andueza, Carrie-Anne Ingrouille, Kamara Gray, Viki Cercek, Jessica Walker and Saskia Horton. LIVEVIBE is a concept conceived by Hakeem "Mr Impact" Onibudo which offers emerging artists the opportunity to present work in a professional environment.
Sunday
Greenwich+Docklands International Festival opens this week, offering a vibrant programme of outdoor arts activities, most of which are free to attend. Head to the Royal Docks on Sunday for D-Construction, a high-energy hip-hop dance work which places the audience at the centre of the action, bearing witness to the performers behind a chain fence. Presented by French company Dyptik, it explores timely issues of identity, borders and the bonds that connect us with one another.